As WhatsApp has changed its data collection rules, only 23% of Brits admitted to understanding the new terms and conditions.
Table of Contents
WhatsApp changes to terms and conditions
Just 23% of Brits understand WhatsApp changes to terms and conditions
Although the majority will continue to use the app, 14.5% said they would no longer be using WhatsApp.
According to a survey by research platform Appinio, more millennials had heard about the changes (32.2%) compared to older generations (14.8%).
By contrast, a greater number of 55 to 65-year-old respondents in Germany said they'd heard of the changes (63.1%) compared to 16 to 24-year-olds (35.7%).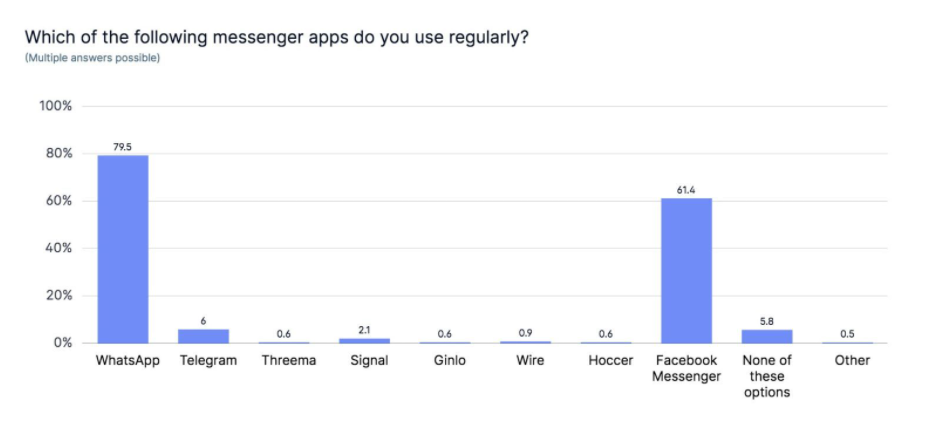 Germans were the best informed, followed by respondents in France (27%), Spain (36%) and Great Britain (23%).
Among the main reason why respondents said they would continue to use WhatsApp are family and friends (55%). Familiarity was cited as the second most important reason (45%).
WhatsApp is the best-known messenger app in the UK, Spain and Germany. In France, Facebook Messenger has attracted slightly higher awareness.

Among UK respondents, 69% said they use WhatsApp regularly.
What emerges is that at least half of British users are concerned about how WhatsApp handles their data.