Facebook announced some major changes to the way it integrates Shops across the social network and plans to add Shops to WhatsApp and the Marketplace.
Table of Contents
Facebook updates Shop ad and discovery options
Facebook updates Shop ad and discovery options
The network now boast over 1.2 million active Shops and over 300 million monthly visitors. Some 74% of its users said they used Facebook to discover new brands and products online compared to 41% who said they discovered them via brand website.
As part of the update, Facebook also made it easier for customers to discover new products and brands by expanding its ad portfolio and personalising the way they shop.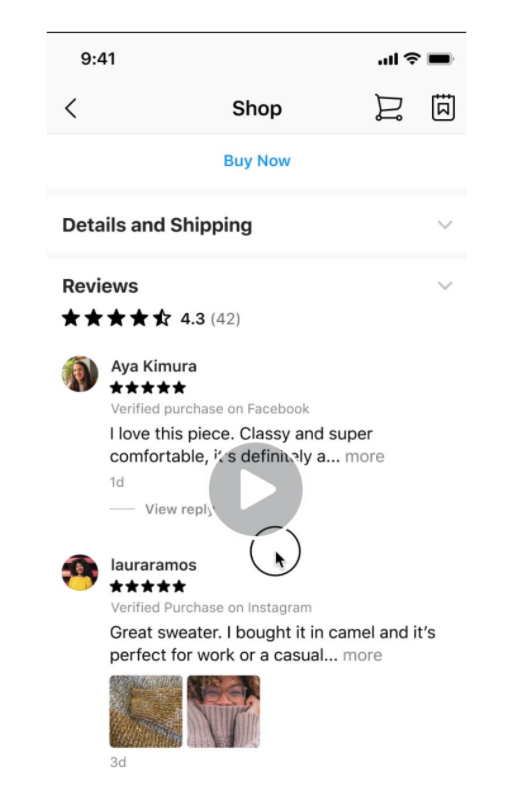 In the US, for example, businesses can now add their Shop to the Marketplace as an additional sales channel.
Facebook will be adding ratings and reviews to products in Shops on Instagram.
The company has also launched a new Shops ad solution to send shoppers to where they're more likely to make a purchase, based on shopping behaviours. This may include curated product lists or collections.
For example, Korean hair care brand GrowUs boosted purchases 3x after using Instagram video ads with product tags.
"Businesses can also now also add product tags to their campaigns including dynamic ads and Branded Content ads to promote creator content. And small businesses can easily promote their organic posts with product tags using Instagram Promote. Together, this suite of personalized Shop ads solutions can help businesses move customers from discovery to purchase," Facebook wrote.
What's more, the network is adding so-called Collaborative Ads that allow retailers to partner with brands on the platform.
Brands can now also test AR try-on experiences in shops that utilise AR in dynamic ads.