Over half (57%) of Twitter users engaged with an advert on Twitter in 2020, compared to 92% across all social media.
Table of Contents
Twitter users prefer recall relevant in-feed ads
Twitter users prefer and more readily recall relevant in-feed ads
In-feed ads are also more memorable with 59% admitting to remembering contextually revenant ads more easily.
That's according to new research from digital ad verification platform Integral Ad Science.
The survey of 1,000 US consumers found that 46% of respondents prefer contextually relevant in-feed ads on Twitter over ones on the open web.
Some 73% said they prefer to use their phones to access social media with the average consumer now scrolling for at least 2 hours per day.
Nearly 1 in 3 consumers are spending five or more hours on social media each day, potentially creating a good opportunity for advertisers.
But what emerges from the findings is that Twitter users are looking for personalised content.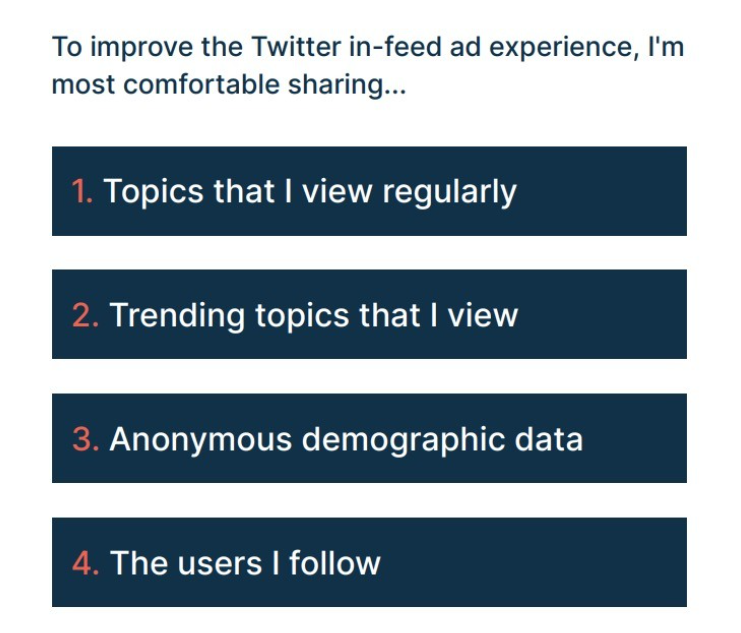 Some 54% said they are comfortable engaging with brands that appear next to personal content.
The majority (77%) are comfortable sharing data with Twitter to boost their advertising experience.
"Our latest research can help marketers better navigate the contextual relevance of their advertising within dynamic social media environments," said Tony Marlow, CMO, IAS. "Every marketer wants to make quality connections with their respective audience, and we're working with Twitter to provide new in-feed brand safety and suitability solutions that increase both campaign relevance and effectiveness."